Is Online Dating More Successful Than Traditional Dating?
Montag, 21. September 2020 - in Internet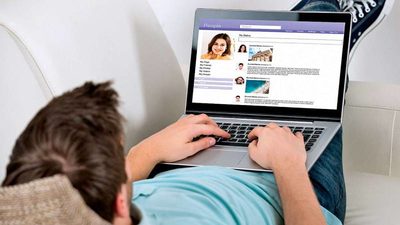 ---
Being single is quite a pressure, especially if you are getting older and have committed friends. In that case, online dating is a good option for you to meet someone casually. Many people have found love through online dating apps and social media platforms.
The dating rules are changing in this online world, and you should change too. Online dating is a better version of traditional dating, where you already have a basic idea about the person.
If you doubt the online dating format, here are some key points you need to consider before neglecting it.
Many couples met online, have lasting relationships, and are more successful than traditional methods.

There are more chances for you to find the perfect partner that cares for you.

And most importantly, the internet is not responsible for casual hook-ups.
Now, if you want to continue in the online game, then here are some online dating tips that will help you.
Top 14 online dating tips
Here are the top online dating tips you need to consider before going on a date.
The most important part is that you choose the best dating site in this online world.

You need to create a bio page that speaks on your behalf.

Photos are an important element of a profile;

choose the right photos that depict you well.

Send a conversation starter first message to your partner to have an impact.

You don't have to rush things;

go with a smooth pace.

You have to make sure that you trust the person before revealing anything personal.

Don't text too many times and let them enjoy their space.

Don't stalk the person and keep your relationship clean.

When you meet, you should meet the person at a place where you can both feel comfortable.

Don't try to paint a bad picture of your past experience in front of your date.

When you are together at a place, ask to pay for the bills, or you can even split it.

You don't need to pursue the person if you don't like them after the first date.

You can be selective and look for other people as well.

When you are with him / her, don't try to become like them, have your personality, and keep it intact.

Well, whatever happens, you must enjoy the experience of online dating.
So, these are the best tips for you to follow for online dating .